Small Business
Adding a Cash Balance plan to a 401(k) Profit-sharing plan currently in place can allow owners to invest significantly higher contribution limits. 
This illustration is common for what we see for a small business. In this scenario the business has two owners (a husband-and-wife couple) along with four additional employees.  
The owner wanted to make the maximum allowable Cash Balance contribution for her age (61) which results in a total contribution, including the 401(k) profit sharing plan, of $344,500. The Cash balance contribution largely depends on profitability and only a 7.5% of pay contribution for all other employees is required. 
This allows this married couple to save nearly $200,000 in taxes. 
Do you have clients or prospects looking to accelerate retirement savings and reduce their tax burden? To receive a Cash Balance Overview with one of our dedicated FuturePlan Cash Balance experts, fill out this quick form here. 
Retirement Plan Illustration – 2021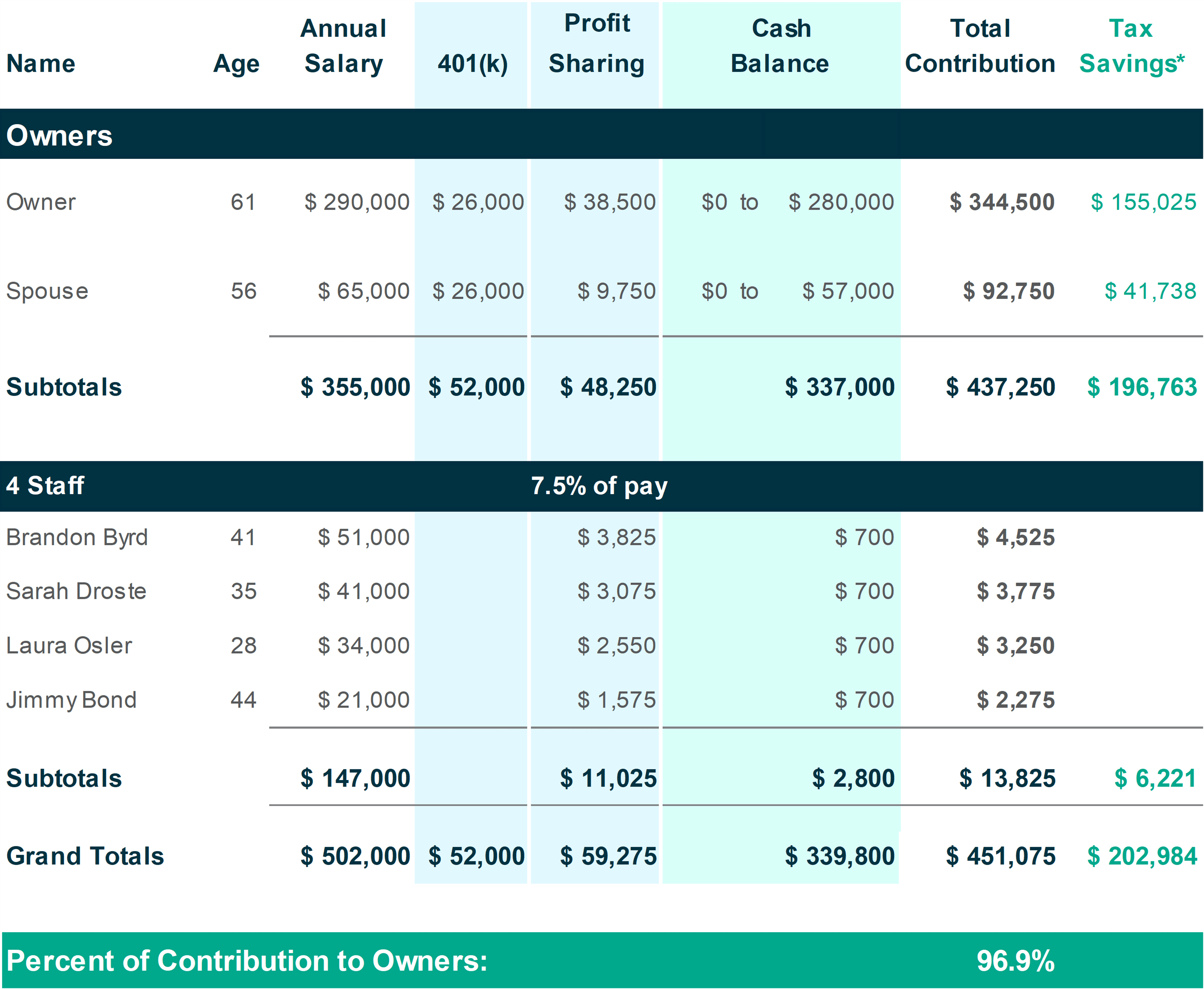 *This illustration shows only the cost to the group.
Staff employees and others pay for their own 401(k) contributions.